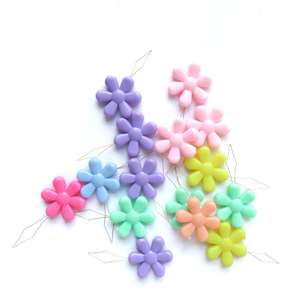 With our needles, threads, cloths and hoop, we are all set to hop right into our embroidery piece! But what do we spend the next 20min doing? Trying to thread our needle! But worry not, we understand your pain all too well and we have got you covered.
Needles threaders are absolute miracle workers! Thread your needles in 2 seconds and get right into embroidering. For those of you who already know our little needle threader secret, hear us out! Our needles come in the form of adorable daisies and they are absolutely instaworthy!
Do note that our needle threaders come in a pack of 3 random colours.