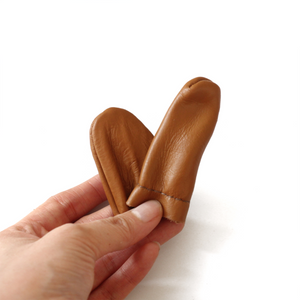 *Please note that the item is on backorder and will only arrive end of August 2022

We know the pain of trying to push a needle through fabric all too well... Time for another pro tip! Bringing in another personal favourite, this pair of finger guards is definitely essential. They fit snugly on our fingers, protecting them from pushing a needle through all those tougher fabrics. We have tried too many finger guards before we settled on these ones here and there is no turning back!
Item Details
Comes in a set of 2 for your thumb and index finger
Colour: Random!